A.G.Smith Funeral Directors take pride in supporting our local community – sometimes through sponsorship or even offering a helping hand. If you would like Bakers of Danbury to sponsor your activity please do not hesitate to contact email enq@agsmithfunerals.co.uk
Purleigh Garden Party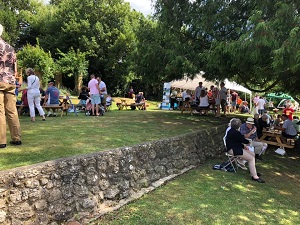 Bakers Funeral Services were proud to sponsor the Purleigh Garden Party, which took place on Saturday 20th July 2019, in the beautiful grounds of The Old Rectory.
This year's Garden Party was in incredible community event, seeing over 100 local people in attendance, helping to raise funds towards the new Purleigh Playground, whilst enjoying a fantastic afternoon of live music and delicious food and drink!
All Saints Arts Festival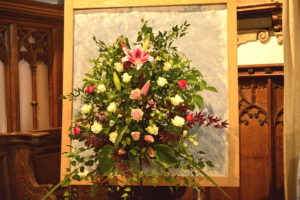 A.G.Smith were pleased to sponsor the All Saints Arts Festival again this year. The Festival took place between in May at All Saints Church, Maldon, Essex. The annual Festival brings together Arts, Crafts and the Community.
The Festival was a great success, bringing hundreds of visitors into the church to enjoy the arts and crafts.