A.G. Smith Funeral Directors take pride in supporting our local community – sometimes through sponsorship or even offering a helping hand. If you would like Bakers of Danbury to sponsor your activity please do not hesitate to contact email enq@agsmithfunerals.co.uk
Christmas Tree Exhibition at St Leonards Church, Southminster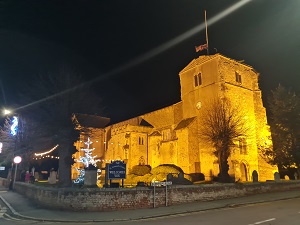 A.G.Smith Funeral Directors took part in St Leonards' Tree Exhibition again this year, to help raise money for the Church. The event was held over the second weekend in December 2021 and was very popular with local people visiting to view the exhibition. Children were also able to meet Father Christmas.
A.G.Smith donates memorial to remember those who lay in unmarked graves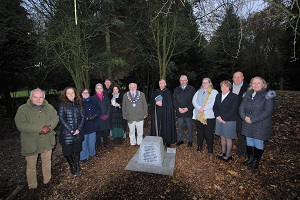 A dedication ceremony took place Thursday 21st November 2019 to remember those people who lay in unmarked graves within Maldon Cemetery. The unmarked graves belong to people who died in Maldon Union Workhouse (what is now St Peter's Hospital) and The Fever Hospital (located within the Workhouse grounds) between 1873 and 1948.
A.G. Smith Funeral Directors handcrafted and donated a granite memorial dedicated to those who lay in unmarked graves, after our colleague Andrew Cranvey carried out research to identify the location of the graves.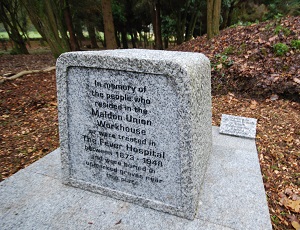 The dedication service was attended by local public and speeches delivered by Councillor Bob Boyce the Chairman of Maldon District Council and Reverend Canon Stephen Carter. Bob Boyce the Chairman of Maldon District Council said;
"Although we do not know the names of many who have been laid to rest here, I think this dedication today is a fitting way in which to remember them.
I would like to thank Andrew Cranvey from A.G. Smith Funeral Directors for undertaking the research into this particular site and for providing the granite memorial. I must also acknowledge the exceptional work of the Council's Park staff, the Community Payback team and team of volunteers, who have worked so hard to clear the overgrown shrubs, remake the fences and relay the pathways, making this a much more pleasant environment to reflect and remember those who are no longer with us."
Maldon Union Workhouse was built 1872 – 1873 to house 450 people was closed 1948. During the years it was open; those people who either died in the Workhouse or The Fever Hospital who were not claimed by relatives or did not have funds to cover the cost of their funeral, were interred into unmarked graves in Maldon Cemetery.
At the service, a poem written and delivered by Kate Millner a local celebrant was appreciated by all;
From shadowed, sombre circumstance,
Destitute, ill, impoverished.
Remembered now, honoured always
Inconceivable conditions-
Living, surviving, ending.
Somewhat, but never ceases,
Acknowledge our humble presence-
Renamed, rediscovered, re-imagined.
Accept our outstretched hand-
As once more you emerge into the light.
Purleigh Garden Party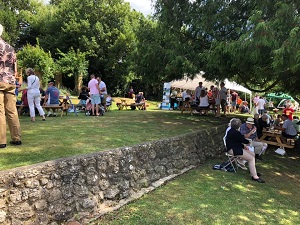 Bakers Funeral Services were proud to sponsor the Purleigh Garden Party, which took place on Saturday 20th July 2019, in the beautiful grounds of The Old Rectory.
This year's Garden Party was in incredible community event, seeing over 100 local people in attendance, helping to raise funds towards the new Purleigh Playground, whilst enjoying a fantastic afternoon of live music and delicious food and drink!
All Saints Arts Festival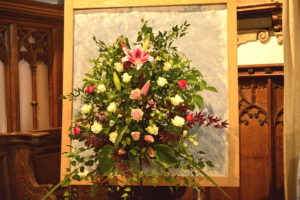 A.G.Smith were pleased to sponsor the All Saints Arts Festival again this year. The Festival took place between in May at All Saints Church, Maldon, Essex. The annual Festival brings together Arts, Crafts and the Community.
The Festival was a great success, bringing hundreds of visitors into the church to enjoy the arts and crafts.